news
André Lurton Family wines (re) enter the UK
After a quiet number of years in the UK, the André Lurton Family are re-focusing on this key market, with the support of new agency partner North South Wines.
This is a partnership based on shared values, with a long-term commitment to bringing high quality wines to UK, and developing and growing the André Lurton name.
Since Jacques Lurton and his niece Mathilde de Caix-Lurton took over the company, they are determined to deliver the highest quality wines at great prices to consumers. Jacques Lurton, Chairman and Head winemaker of the six family estates, oversees all the technical aspects with his innovative vision alongside Mathilde de Caix-Lurton, General Manager, who is structuring the general strategy and commercial direction of the company.
"The UK is a key market for us and for brand building in general. What we specifically love about North South Wines is that like us, Kim Wilson (Founder and MD) & Claire Greenwood (French Buyer and Head of Off Trade) are driven by vision and are extremely hard working and enthusiastic about what they do. We were looking for a long-term partnership in the UK and we believe we have found it." confirms Mathilde de Caix Lurton.
Both companies are run by determined women who are passionate about wine and their shared values put social and environmental sustainability at the centre of every decision.
This partnership comes at great time as Chateau Bonnet has undergone important changes in the past three years and has become a leading sustainable Bordeaux estate, with new viticultural techniques, bio-control (planted on 20 hectares) biodiversity projects, bee hives, sheep and fruit and vegetable gardens.
Chateau Bonnet's labels are now ecologically designed, using recycled paper and ink, lighter bottles and cardboard boxes have replaced the wooden cases.
It also comes as North South Wines announce their B-Corp status, the first UK wine distributor to be certified. North South Wines' Claire Greenwood said "We are so excited to start working with Family Andre Lurton. This partnership represents the first move into Bordeaux for North South Wines, and we feel we have found the perfect winery to work with – we have a joint focus on quality and sustainability, and the same high energy levels needed to find success in the UK market."
As from June 2023, North South Wines will be importing several of the family estates:
Château Bonnet from the Entre-deux-Mers region, Château de Cruzeau from Pessac-Léognan, Château de Barbe Blanche from Lussac-Saint-Émilion exclusively. Château de Rochemorin from Pessac-Léognan and Château Couhins-Lurton from Pessac-Léognan will also be imported on a non-exclusive basis. All wines be sold in the Independent, Wholesale and On Trade Channels.
ABOUT NORTH SOUTH WINES
Set up in 2014 with a view to 'do things differently', North South Wines has become more than just your average wine distributor. Led by Managing Director Kim Wilson, its tenacious team is determined to champion better business through greater accountability, improve wine distribution through responsible business practices and to drive change for good.
Keen to be green, North South Wines source wine from family owned, organic, ethical, and sustainable wineries, wherever possible. 70% of the North South Wines' range is vegan friendly and this is growing. In April 2023, North South Wines were certified B Corp.
As a company that's part owned by three wineries it is also set up to directly supply better quality and better value products. Today, North South Wines Ltd. represents more than 27 wineries and achieved a turnover of nearly £30 million. In 2022 the business achieved BRCGS Agent and Broker AA for the second year running.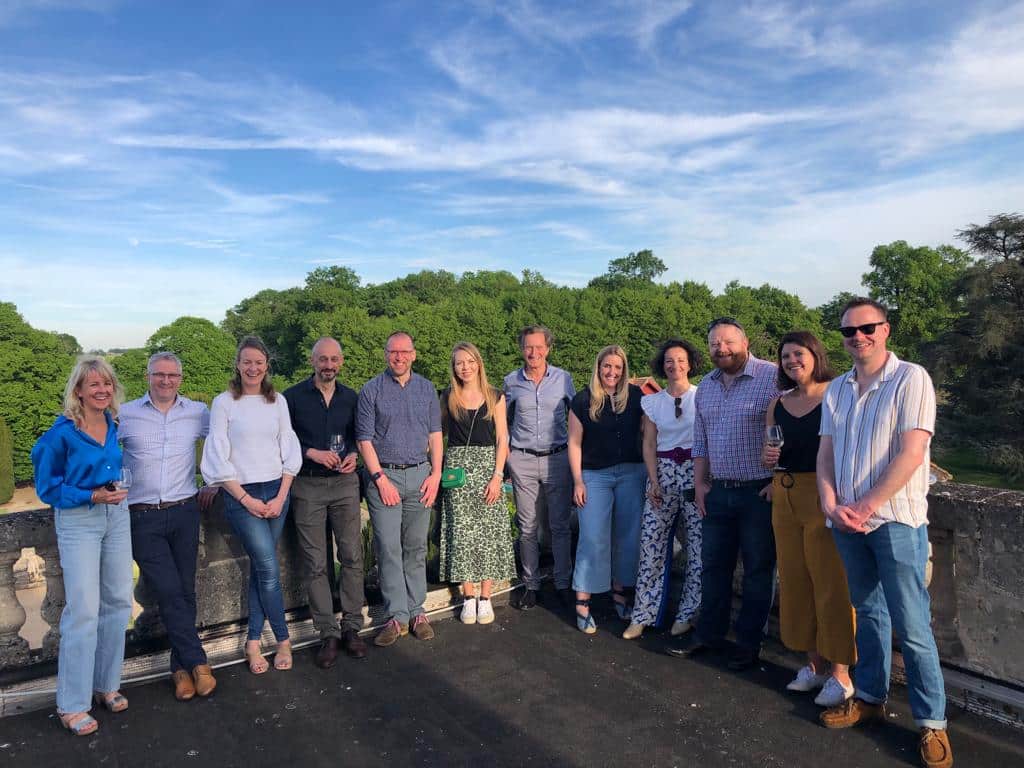 "The UK is a key market for us and for brand building in general. [...] We were looking for a long-term partnership in the UK and we believe we have found it."
Mathilde de Caix Lurton